Welcome on our homepage
---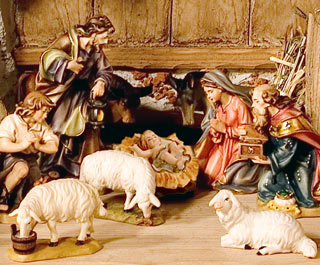 The woodcarving company "La Stua" from Kasslatter Ulrich is one of the youngest ones.
Using and forming the precious material wood we are able to realise our ideas in products that our customers and their families really enjoy.
We are specialised in high quality wood-products with religious and profane character.
Our new collection, which we are proud to present you in this site, is the alpine animals collection: there are marmots and stags, eagles and owls, the chamois and the ibex and many other will be added to the collection in future.